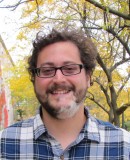 MSc in mechanical Engineering, ENSISA (2009)
MSc in Textile Physics and Mechanics, Université de Haute-Alsace (2009)
PhD in Mechanical Engineering, Université de Haute-Alsace (2015)
PhD in Metallurgical and Materials Engineering, Laval University (2015)

Gad is working on alginate-based hydrogel scaffolds for adipose-derived stem cell seeding and differentiation towards nucleus pulposus cells under biochemical and mechanical stimulations. In his spare time, Gad likes reading, travelling, hiking, playing squash, and listening to and playing music.

BScE in Chemical Engineering, Queen's University (2015)

Amanda is working on developing a more mechanically robust hydrogel for biomedical applications using a trimethylene carbonate based polymer. The goal is to produce a scaffold with similar physical properties as articular cartilage, that is sufficiently hydrated to support cell growth. In her spare time Amanda likes to run and dance.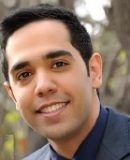 BSc Materials Engineering, Iran University of Science and Technology
MSc Advanced Materials - Biomaterials, Ulm University

Hossein is developing high modulus and mechanically robust hydrogels for cell delivery for soft connective tissue applications.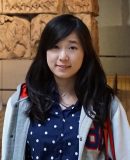 B.Eng in Polymer Science and Engineering, Donghua University (2015)
MSc in Polymer Science, The University of Akron (2016)

Ronghui is working on a self-immolative drug delivery device, which can release therapeutics and undergo deconstruction in response to external triggers. In her spare time, Ronghui likes travelling around the world and watching movies.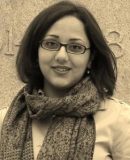 MSc in Chemistry/Biopolymers, McMaster University (2011)

Sara is working on a delivery approach for protein therapeutics to treat ischemic conditions. She designs, prepares and characterizes a novel injectable polymeric device to transfer angiogenic growth factors to the ischemic site while preserving their bioactivity. In her spare time, Sara spends time with her family and his little son, makes various kinds of handcrafts and designs toys, new games and writes new stories for kids.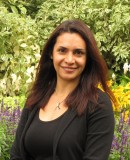 BASc in Materials Engineering, Sharif University of Technology (2006)
MASc in Materials Engineering, EPFL (2009)

Shadi is working on the development of an enzymatically degradable polymeric scaffold for cartilage regeneration. Such an elastomer can provide the mechanical support of the damaged tissue until the regeneration is completed. The elastomer can be metabolised and replaced by the native tissue when the healing process is done. In her spare time, Shadi likes drawing and writing, but also singing and cooking delicious meals.

BASc in Engineering Biosciences, McMaster University (2011)


Stu is grasping design and evaluation of an injectable hydrogel scaffold for the delivery of adipose-derived stem cells in the treatment of peripheral arterial disease. He designs, prepares, and characterizes novel amphiphilic synthetic polymers for use as cell-supportive hydrogel matrices. In his spare time, Stu likes to spend his time outside running, biking and camping. If not outside you can find him brewing his own beer or at the gym.

Post-Doctoral Fellows
Roshni Rainbow
Mona Gamal-Eldin
Fraz Anjum
Jing Yan
Jian Yang
Juarez Endaldo Romero Bianco
Zhihan Zhou
Bo Qi
Laurianne Timbart
Elda Bravo-Grimaldo
Gauri Misra
PhD
Julian Chesterman (2016)
Moira Vyner (2015)
James Hayami (2014)
Oladunni Babasola (2012)
Denver Surrao (2012)
Abby Sukarto (2011)
Rafi Chapanian (2009)
Frank Gu (2006)
Husam Younes (2002)
Arash Hatefi (2002)
MASc
Fiona Serack (2017)
Bowen Yang (2016)
Dimitra Louka (2015)
Ming Gong (2015)
Andrew Carroll (2015)
Nick Hadjiev (2014)
Ginger Chen (2013)
Justin Lee (2012)
Hoi Ki Cheung (2011)
Laura Cornacchionne (2010)
Aaron McGregor (2009)
Bernadette Ilagan (2007)
Zhang Yu (2006)
James Hayami (2006)
Vivian Wang (2005)
Soroor Sharifpoor (2005)
Darryl Knight (2004)
Norma Turner (2004)
Susan Wang (2002)
Undergraduate: 4th Year Thesis
Brandon Zhao (2017)
Tiziana Brescacin (2017)
Mitchell de Prinse (2017)
Kathryn Corbett (2017)
Andrea Whyte (2016)
Rachael Murre (2016)
Beth McDonald (2015)
William Chaplin (2015)
Fiona Serack (2014)
Anand Lakhani (2014)
Locke Davenport Huyer (2014)
Laura Burchell (2013)
Ramona Neferu (2013)
Brittany McGregor (2013)
Daniel Marienescu (2013)
Christine van Warmerdam (2012)
Emily Chan (2012)
Muriel Playle (2012)
James Ewart (2011)
Meghan Rooney (2011)
Emily Mattiussi (2010)
Nicholas Hadjiev (2010)
Marie-Claire Maes (2010)
Kelsea Fitzpatrick (2009)
Stephanie Fisher (2009)
Andrew Woodward (2009)
Rossini Yue (2009)
Joe Steele (2009)
Claire Yu (2009)
John Wolozszyn (2009)
Sara Richardson (2008)
Nikki Apostolakis (2008)
Sara Michalowicz (2008)
Kevin Marcotte (2008)
Sara Soubliere (2008)
Alex Lau (2007)
Derek Mcfadden (2006)
Meghan Marshall (2006)
Kevin Williams (2005)
Genevieve Gavigan (2005)
Daniel Toguri (2004)
Andrew Mikhail (2004)
Laura Ritchie (2003)
Ahmad Kayssi (2003)
Allison Gillies (2003)
Laura Wells (2003)
Justyna Bochanysz (2002)
Luke Devine (2002)
Aba Mortley (2002)
Kristin McLarty (2002)
Alyssa Tomkins (2002)
Kevin Grotheer (2001)
Stephanie Bloom (2001)
Undergraduate: Summer Research Student
Stephen Maloney (2016)
Brandon Zhao (2016)
Natalie A. Smith (2015)
Amanda Brissenden (2014)
William Chaplin (2014)